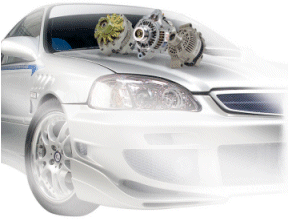 Welcome to K & R Auto Salvage Inc. and thanks for visiting. We have thousands of car and truck parts to choose from, so if you need a part, chances are you'll find it here!
Feel free to search our parts inventory via the links above or call us toll-free at 800-638-8089.
We deliver to Rhode Island and eastern Massachusetts and ship by UPS or freight carrier throughout the continental US. We are proud to be part of and serve the Cumberland, Rhode Island area.
Providing quality service since 1992!
Business Hours (EST/EDT):
Monday - Friday
8am - 4:30pm
Weekends
Closed
Scrapping Hours:
Monday - Friday
8am - 3:45pm
Saturday
Closed
950 Smithfield Rd
,
North Providence RI 02904